What grade of stainless steel is most suitable for me?
What is Stainless Steel?
Stainless steel is a steel alloy with excellent corrosion resistance compared to carbon/alloy steel. All of our stainless steel sheet products  comes with protective plastic coating on one side.
Our stainless steel range is great for harsh environments, ideal for catering, providing for hygienic surfaces or applications where a higher level of corrosion resistance is required without the need for additional protective finishes. 
Stainless Steel is at the heart of many metalwork projects. Strong, reliable and relatively light by comparison to many other materials, it's one of the most important materials on the market. And you'll find a wide range of stainless steel options here at London Metal Store – one of the UK's leading metal supply stores.
What is 304 Stainless Steel?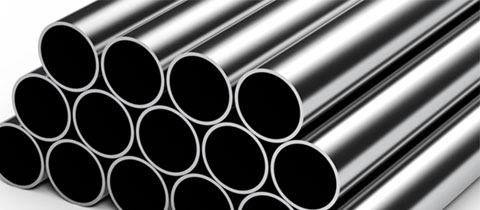 This is the most widely used grade of stainless steel. The 304 grade tends to contain around 18% of chromium and 8% of nickel.
304 Stainless steel is typically used to make saucepans, cutlery, screws and machinery.
They also have much improved corrosion and heat resistance in comparison to the other grades.
When fabricating stainless steel, they must be carried out by tools specific to  to stainless steel and these tools must be washed before.
This is important to prevent cross contamination which could lead to discolouration.
You can buy 304 stainless steel sheets from London Metal Store here.
What is 316 Stainless Steel?
This is the second most commonly used grade of Stainless Steel. 316 Stainless steel tends to contain chromium (17%), nickel (11%) and molybdenum (2.5%) along with small amounts of silicon, phosphorus and sulphur.
The 316 and 304 grade are very similar except the 304 grade is stronger at higher temperatures.
The 316 grade provides greater corrosion resistance than the 304 due to the molybdenum.
316 stainless steel tends to be used for furnace parts, heat exchangers and pharmaceutical/photographic equipment. They also have uses in high end markets when utilised to make jewellery and luxury watches. 
You can buy 316 stainless steel sheets from London Metal Store here.
What is 430 Stainless Steel?
430 stainless steel also contains 17% of chromium like the rest of the grades, however it only contains 0.75% (max) of nickel which lowers the price compared to 304 and 316.
The 430 grade does offer good corrosive resistance but it's important to keep away from saltwater environments.
The most unique property that differentiates the 430 grade from the 304 and 360 grade is the fact it is magnetic which is beneficial when using other electromagnetic parts.
The 430 grade has numerous uses such as kitchen appliances (crockery, cutlery, sinks and ovens), fasteners and hardware (screws, bolts and nuts), architecture appliances (door/window frames and handrails). 
You can buy 430 stainless steel sheets from London Metal Store here.
Find the best stainless steel sheet metal at London Metal Store
If you're looking to buy 304,316 or 430 stainless steel sheet metal, take a look at our stainless steel sheet options today, which includes cut to size stainless steel tailored to you. And don't hesitate to contact our team if you have any questions or queries. Call us on 0203 002 63 53 or drop us an email at sales@londonmetalstore.co.uk.
See more blog posts here