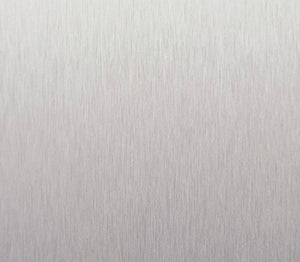 WHAT IS ALUMINIUM?
Aluminium is a silver-coloured, low density metal. It finds use in a huge variety of commercial applications. The Unalloyed type is ductile, exhibits moderate strength, and is very resistant to corrosion under most circumstances.  Aluminium is an excellent conductor of heat and electricity.
WHAT IS A SILVER ANODISED ALUMINIUM SHEET?
Our clear anodised aluminium sheet provides a wonderful chic finish with good corrosion resistance. All of our anodised sheet comes with protective plastic coating on one side. For bespoke cutting sizes or folding requirements please call our sales team.
LOOKING FOR AN SILVER ANODISED ALUMINIUM SHEET METAL STORE NEAR ME?
Sheet aluminium is an example of sheet metal formed through an industrial process that produces thin, flat pieces of aluminium that can be used in a variety of roles and projects. These sheets are fundamental to metal working, especially because the metal cut to size option allows sheets to be tailored to the specific dimensions of every role and project. We supply our silver anodised aluminium sheet metal in 2 sizes, 1250mm x 1250mm x 1.5mm and 2500mm x 1250mm x 1.5mm.
Here at London Metal store, we offer a wide range of metal sheets that can meet your requirements, whatever they may be, including thin aluminium sheet options. You can also get in touch with us if you have specific requirements you'd like us to meet.
Contact us today to find out how we can help you with your sheet metal project.
FIND SILVER ANODISED ALUMINIUM SHEET AT LONDON METAL STORE
With a quarter of a century's experience under our belt, we have the knowledge and expertise to support you throughout your entire metalwork project, from enquiry to delivery. And if you're looking for thin aluminium sheet near me, you're in the right place.
Discover high quality sheet aluminium right here at London Metal Store. If you require sheet cut to size services, feel free to get in touch. Call us on 0203 002 63 53 or drop us an email at sales@londonmetalstore.co.uk.